2 rooms with private pool
Luxury for an affordable price
Staying in one of our 2 deluxe rooms means that you have a private room with own entrance and a 100% private pool.
On your terrace you will find a little table and 2 seats. And for relaxing a long bean bag. From the terrace you can enter your airconditioned room. Both of our rooms have a King Size bed and we only use 100% cotton sheets. In the corner you will find a mini fridge, water kettle and coffee/tea are for free.
Around the corner there is a wardrobe with a safety box and hairdryer. In the bathroom you will find a towel set. The bathroom has a hot shower. From the bathroom it is also possible to go outside and jump into your own pool.
And for the best island experience you can use the Nalu House bikes for free.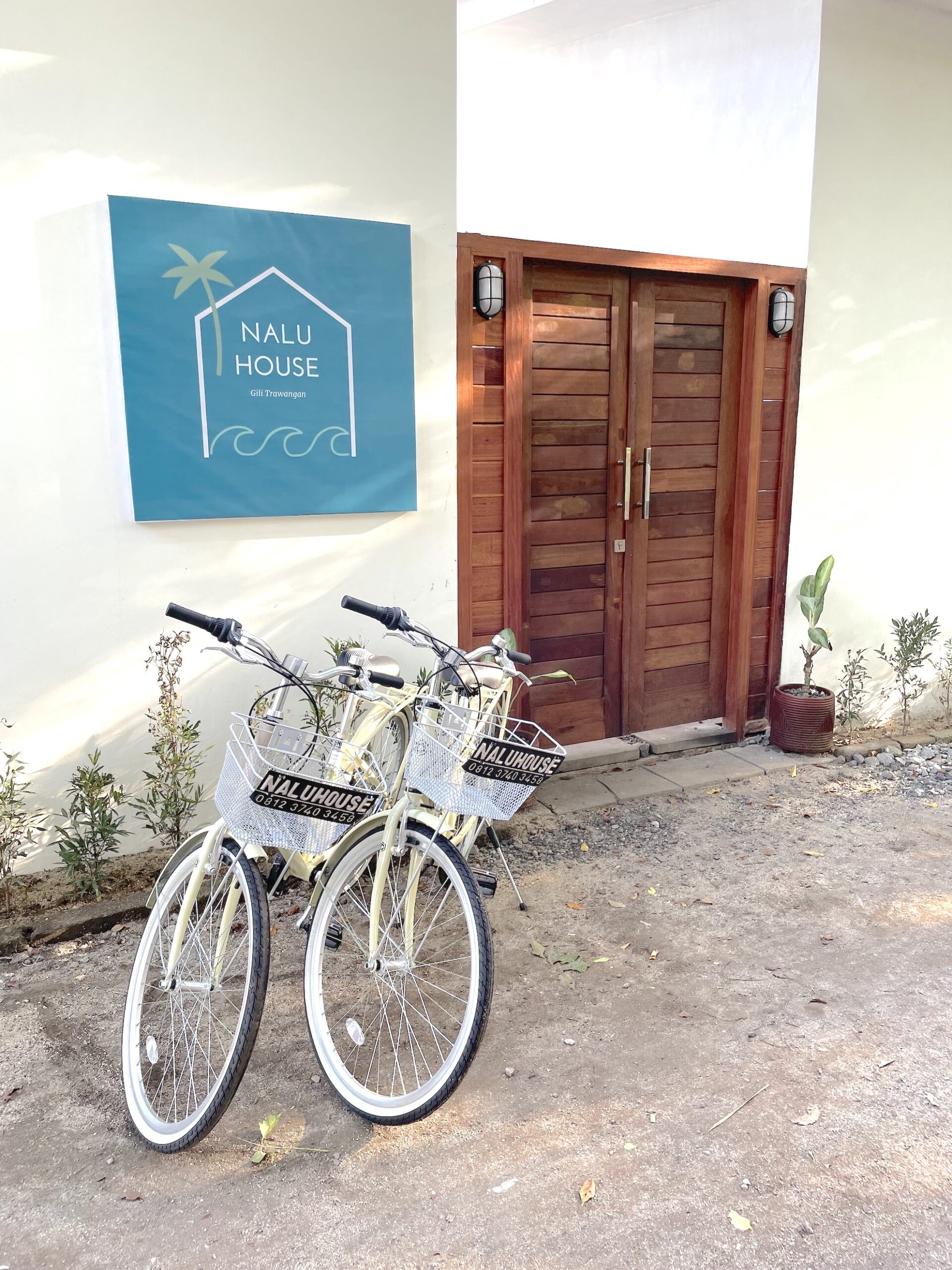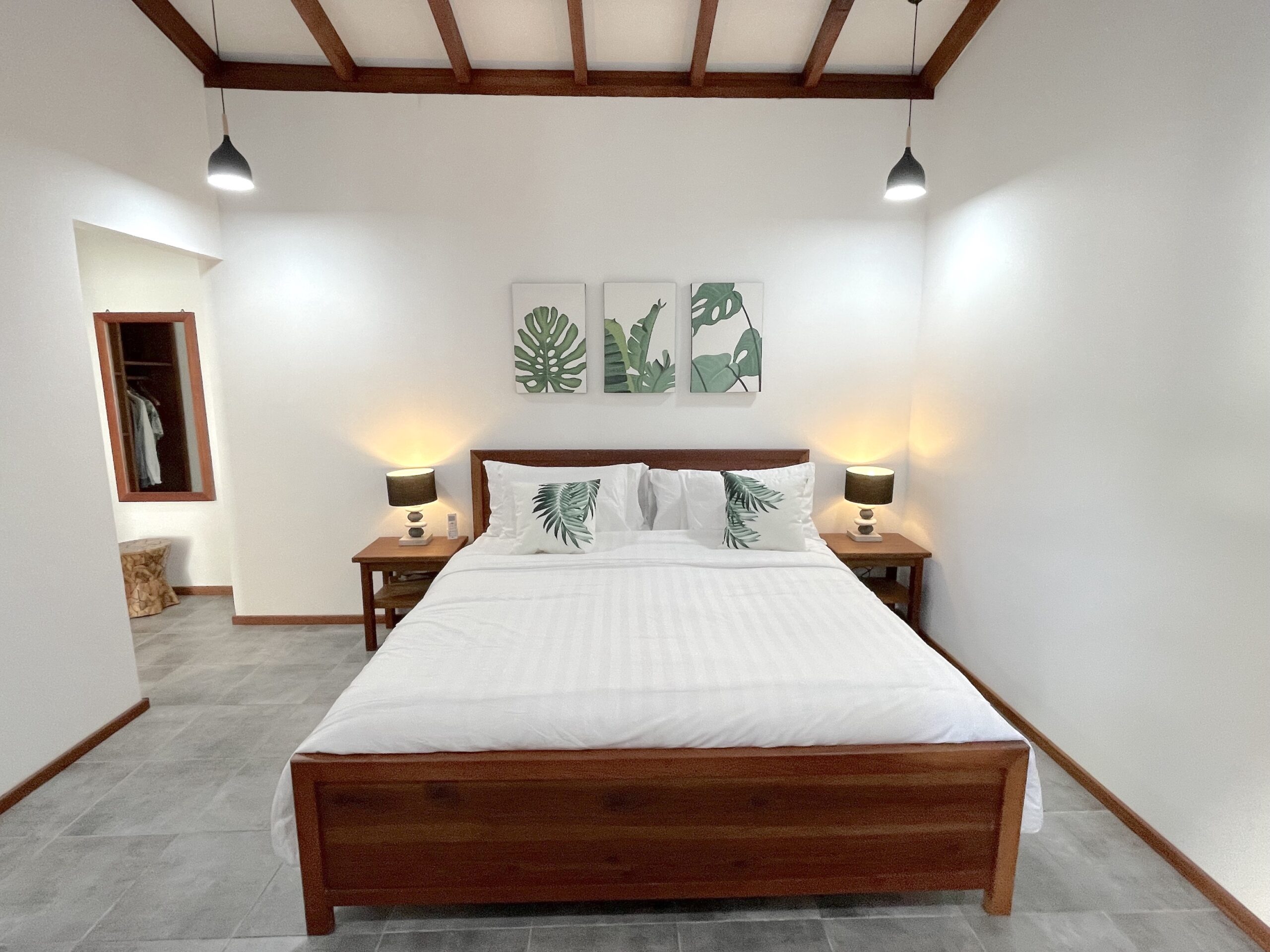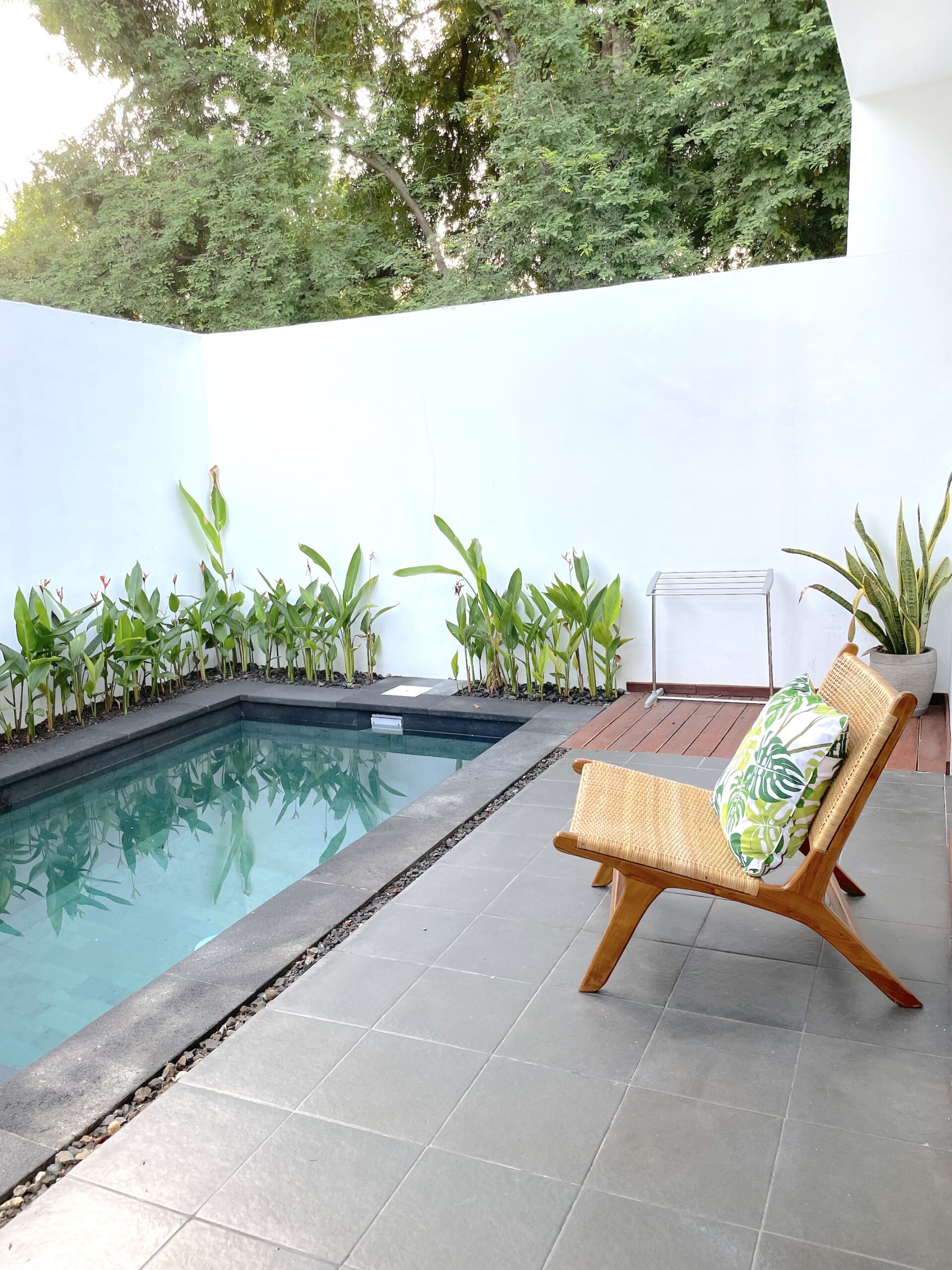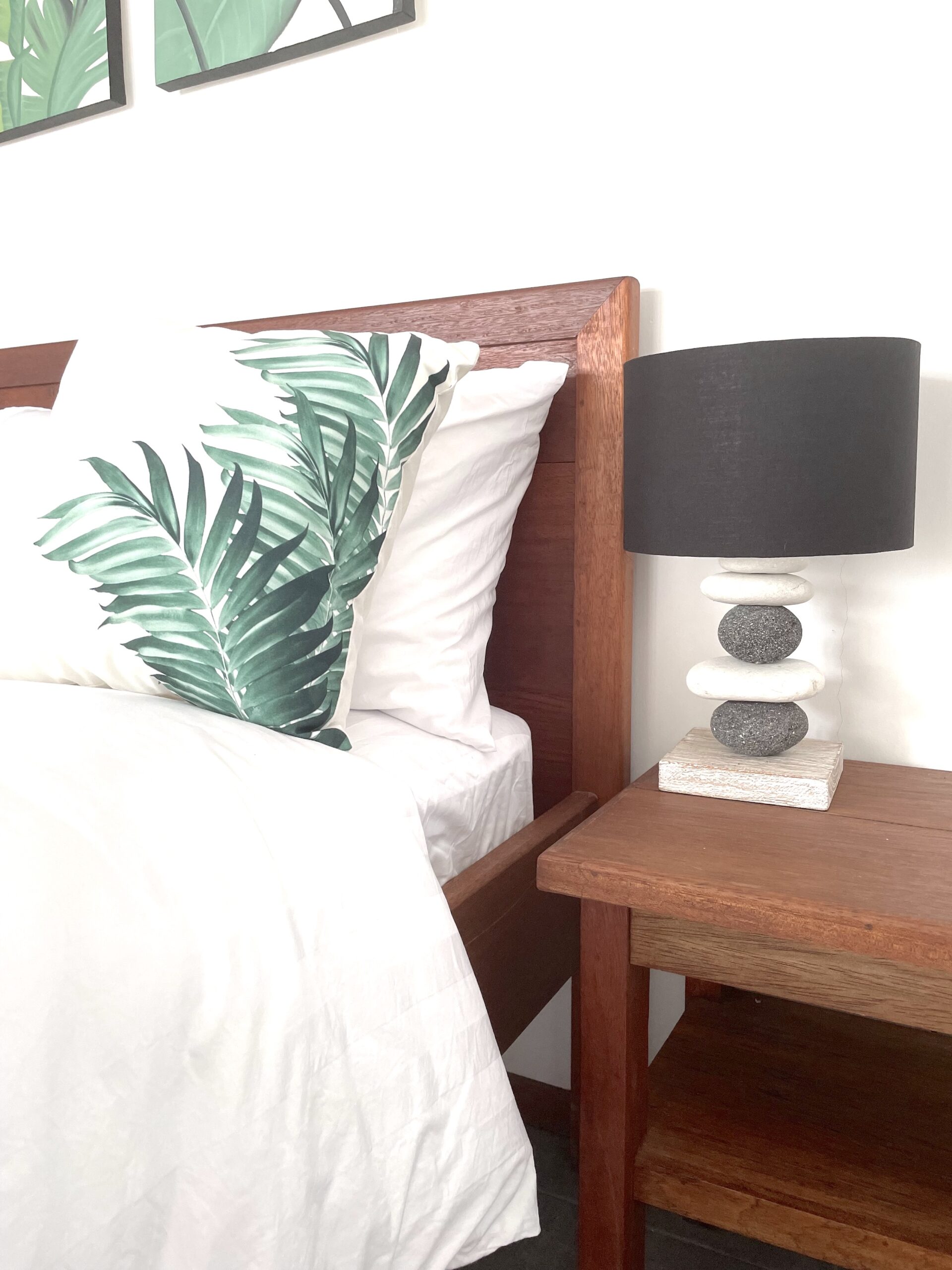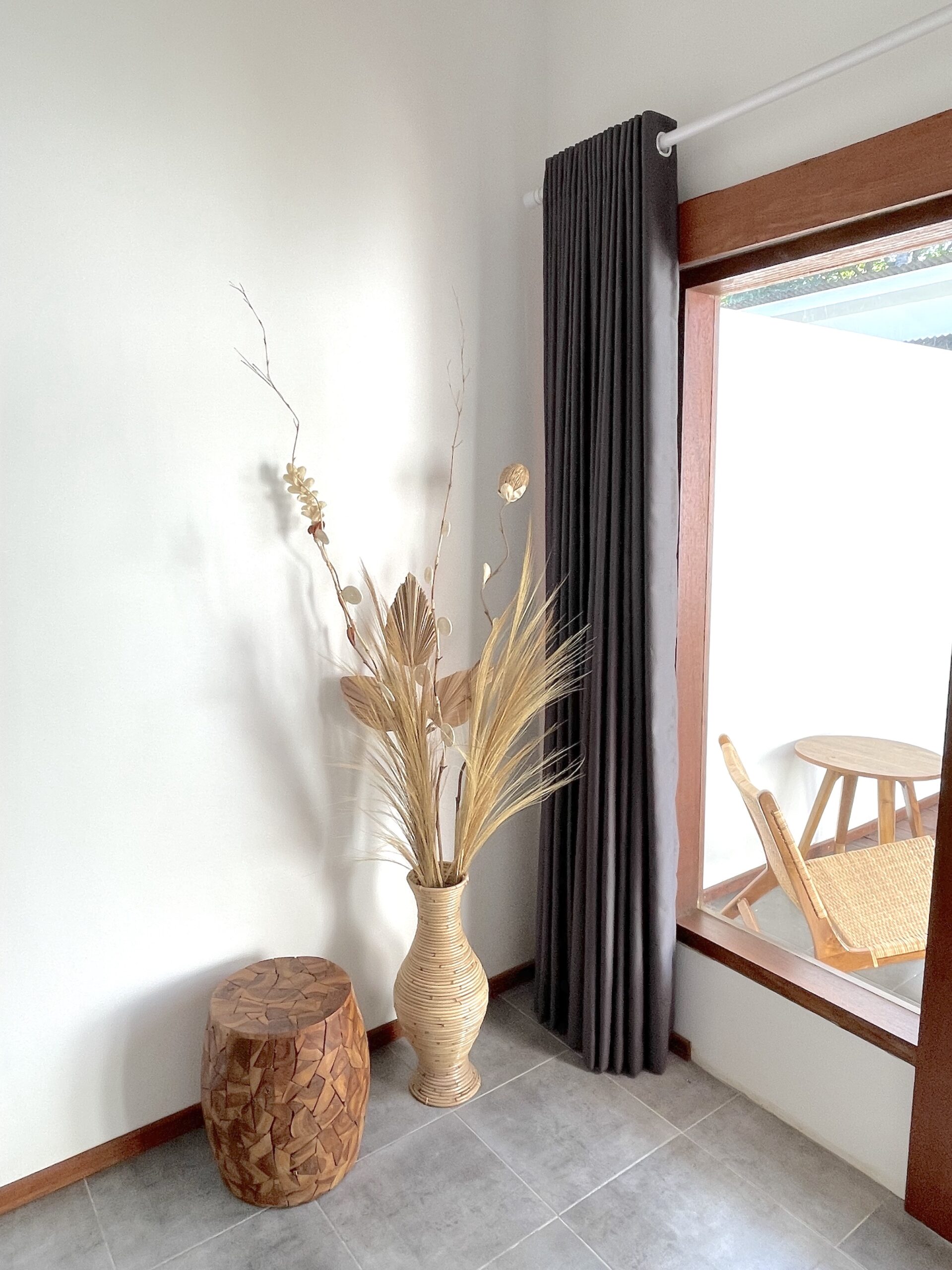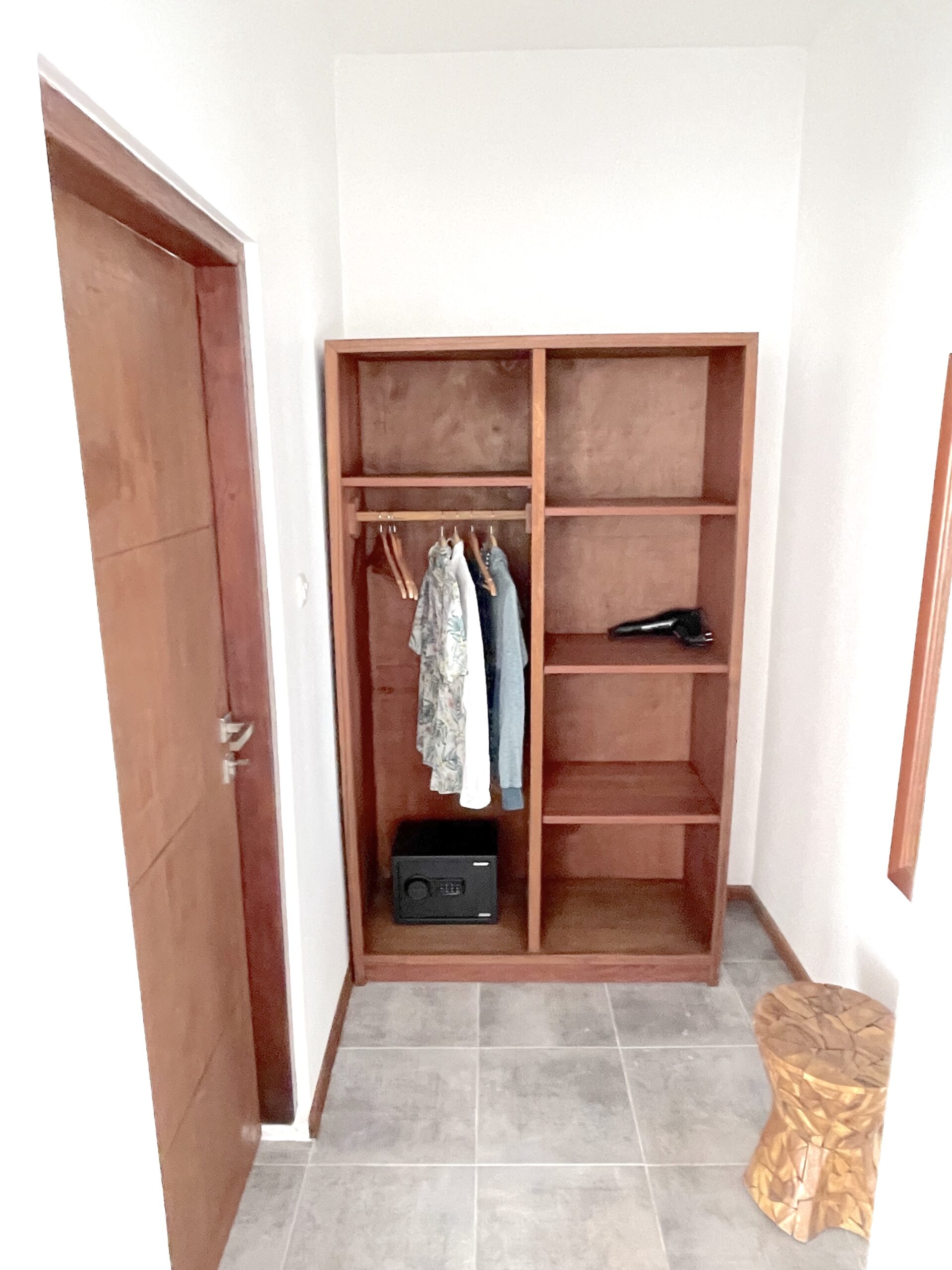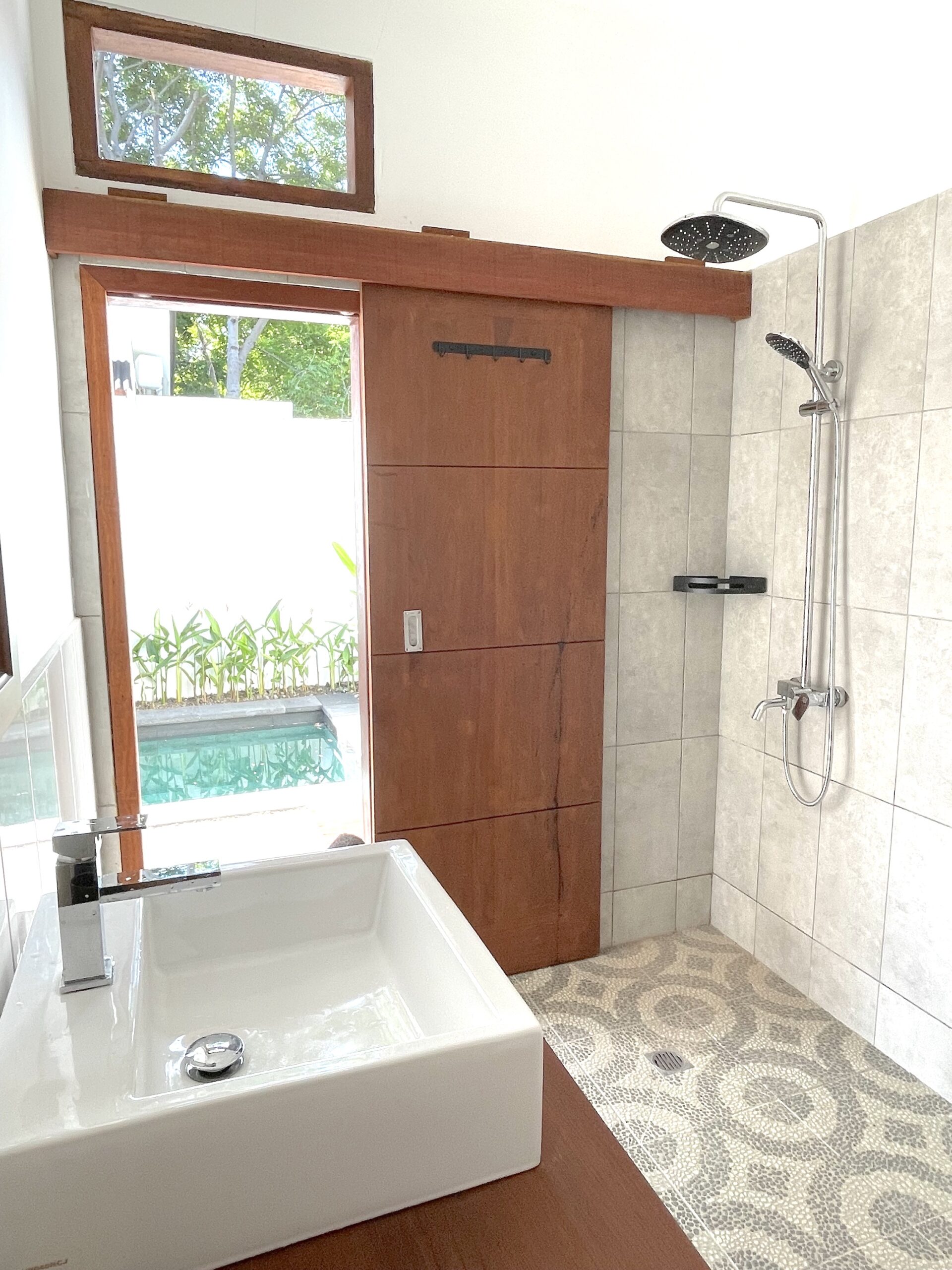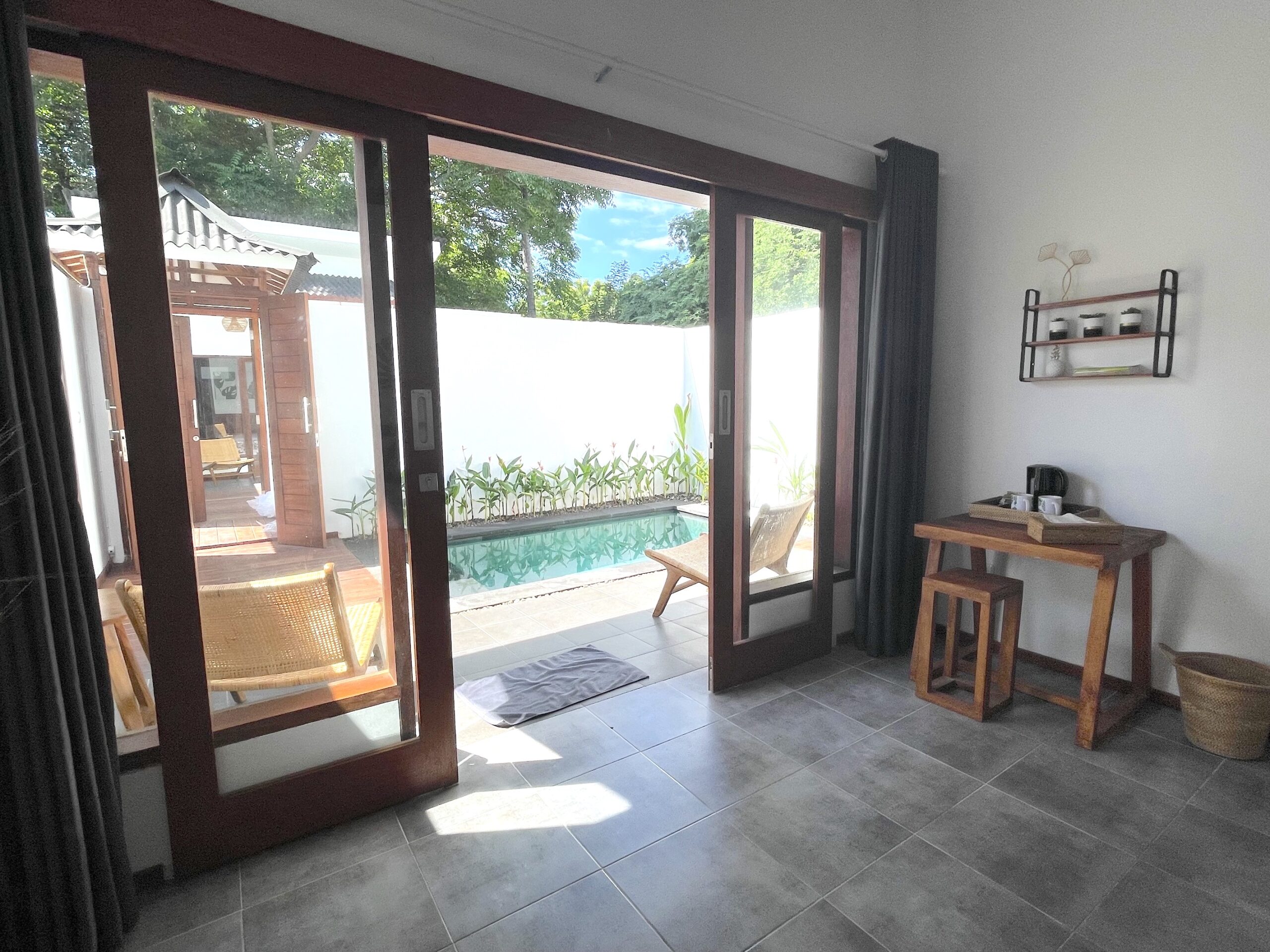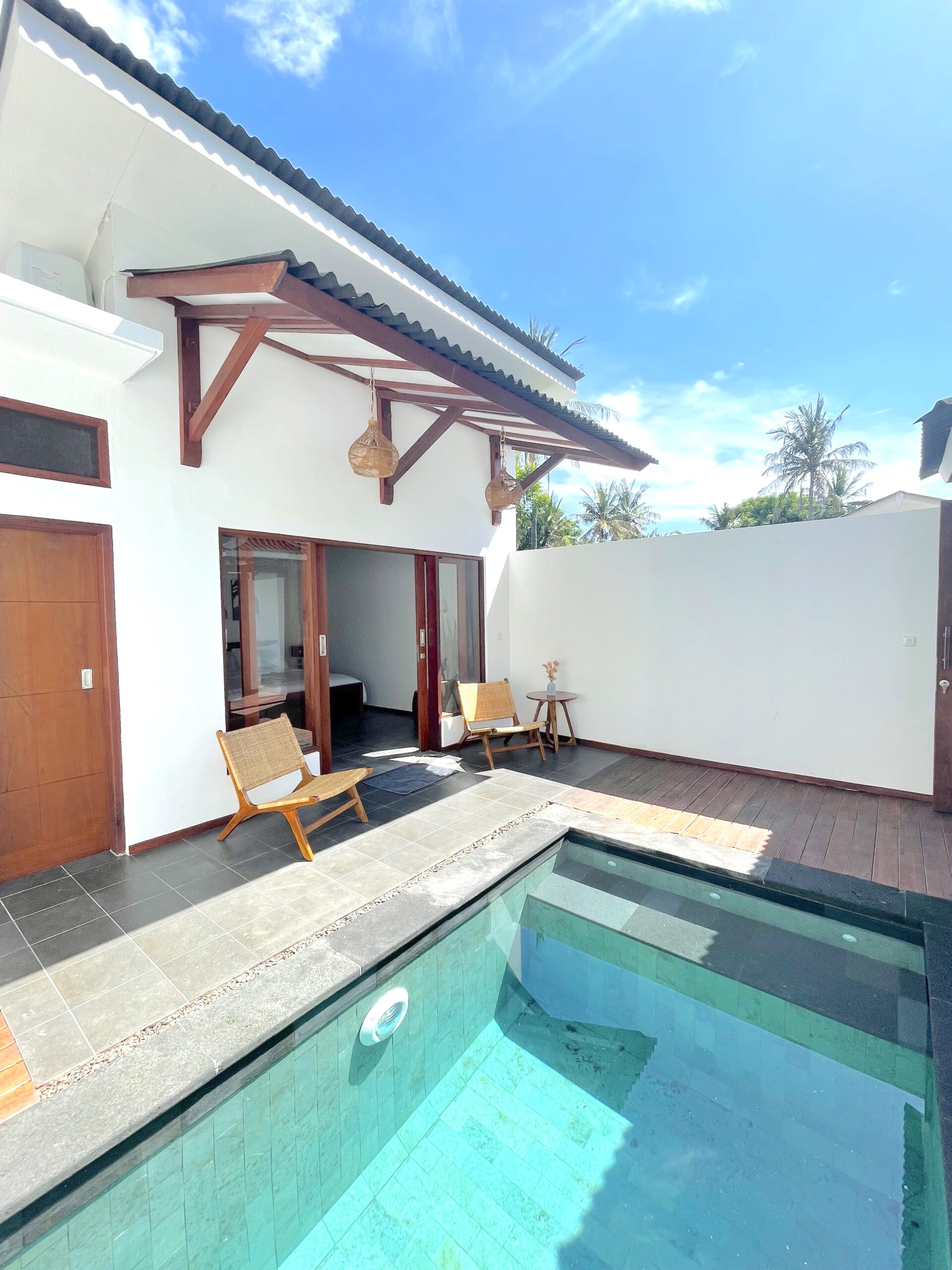 What other guests say about Nalu House on airbnb
Verified
Dheni, Charissa and little Nalu were very welcoming, we were greeted at the front door and were both given fresh coconut juice! Nalu house is perfect if you want somewhere quiet and is only a 10 minute bike ride from the main beach area. The service is awesome with the food provided by Rob. It was a lovely stay at Nalu house and we'd recommend anyone to come by 🙂 Will definitely be back in the future! 🤙🏽🥥🌊
Verified
Our stay at Nalu house was brilliant. The hosts were very welcoming and went above and beyond helping us, and provided a brilliant snorkeling trip!
Verified
the place is absolutely beautiful! super clean and well-designed. the host provide snorkeling equipment and breakfast is superb! the location is a bit far to walk from the crowded area of the island but the host provide free bicycles to use so that's not a problem and it is a walking distance to the beach so the overall stay was excellent!
Verified
We loved staying at Nalu's house. The villa is spotless and close to the main street but far enough to avoid the noise. They lend you the bikes for free and if your lucky enough you will be able to meet Nalu! He's a beautiful boy who will melt your heart! We highly recommend this villa!
Verified
My stay at Nalu House was excellent. The villa was extremely clean, well appointed and very comfortable. The hosts were so friendly and helpful and made me feel very at home. Meeting Nalu himself was a highlight I would highly recommend.
Verified
Would definitely visit next time. The staff have a very nice vibe and are super helpful!
Verified
My partner and I had a great stay at Nalu house. The property is very clean and nicely secluded from the busy area. There is an excellent restaurant right nearby the property - "My House" for Italian - where we went several times on our visit. The owners of Nalu house are very friendly and came with us on a snorkelling tour to capture video and pictures for our memories. They also helped us organize transportation & had delicious breakfast prepared for us daily. I would highly recommend Nalu house!
Verified
The family are all beautiful people. When I wasn't feeling to well Charissa offered me some of her own herbal tea. She also sent us a list of places that delivered so we could stay in and rest that evening. We used this list as a guide of where to eat while on the island and all were great 🙂 The free bikes is a good idea to get around the island with ease also.
Verified
My husband and I had an amazing week stay at Nalu House. The villa was beautifully styled, had everything we needed and was spotlessly clean. The bikes provided were great and made it easy to get to various places across the island. We loved the attention to detail and all the extra touches that made us feel at home as soon as we arrived. The complementary breakfasts each morning were delicious. The hosts Dheni & Charissa are lovely and they were able to help with anything we needed. Their little boy Nalu is absolutely gorgeous. If we find ourselves back in Gili Trawangan, Nalu House would be our first choice.
Verified
Had such a lovely stay at Nalu house! It is about a 8 min cycle away from the main street with all the shops and bars. The room was clean and facilities was great! I really loved the breakfast that was served to us! Hope to visit again!