2 rooms with private pool
Luxury for an affordable price
Staying in one of our 2 deluxe rooms means that you have a private room with own entrance and a 100% private pool.
On your terrace you will find a little table and 2 seats. And for relaxing a long bean bag. From the terrace you can enter your airconditioned room. Both of our rooms have a King Size bed and we only use 100% cotton sheets. In the corner you will find a mini fridge, water kettle and coffee/tea are for free.
Around the corner there is a wardrobe with a safety box and hairdryer. In the bathroom you will find a towel set. The bathroom has a hot shower. From the bathroom it is also possible to go outside and jump into your own pool.
And for the best island experience you can use the Nalu House bikes for free.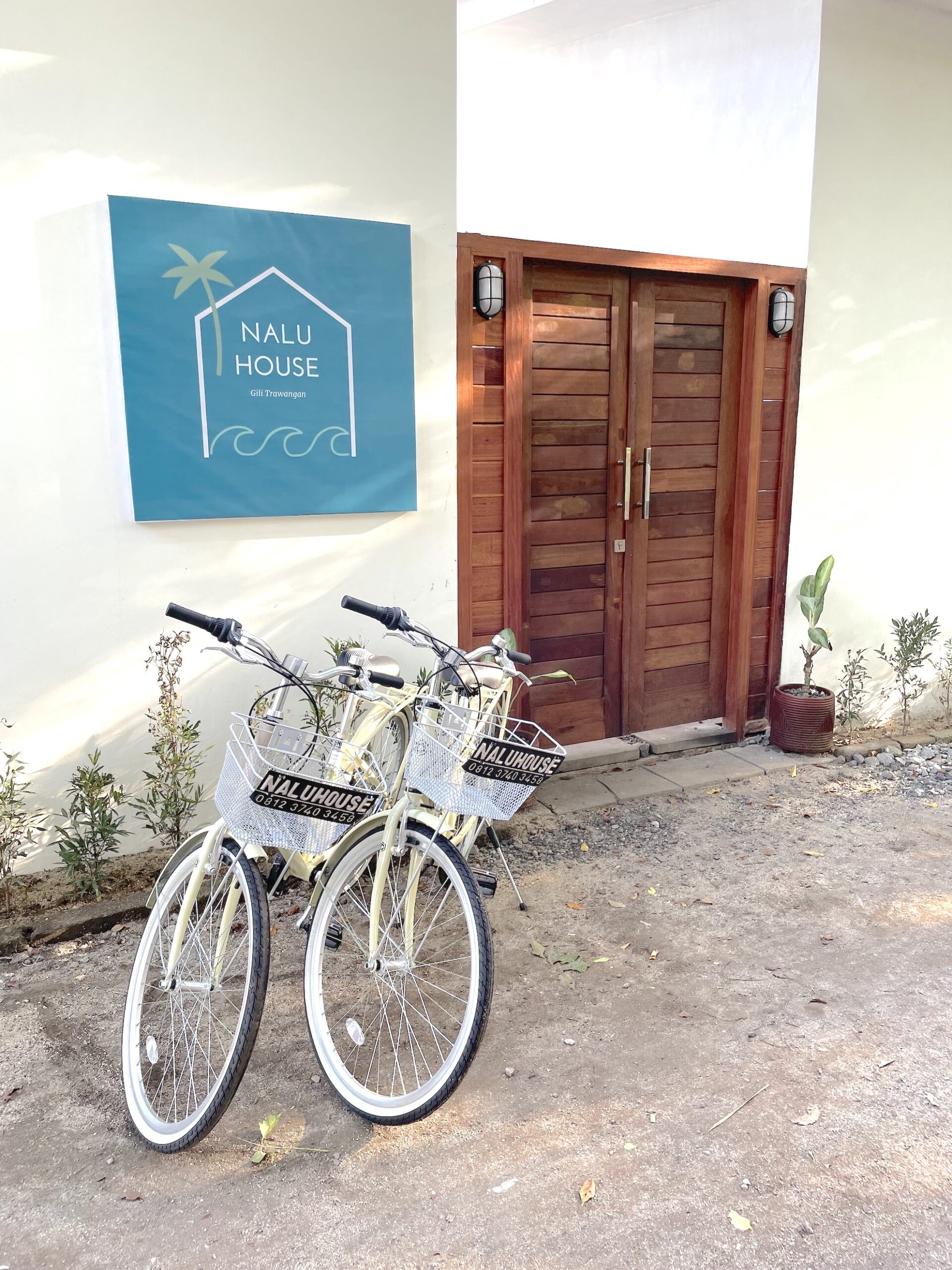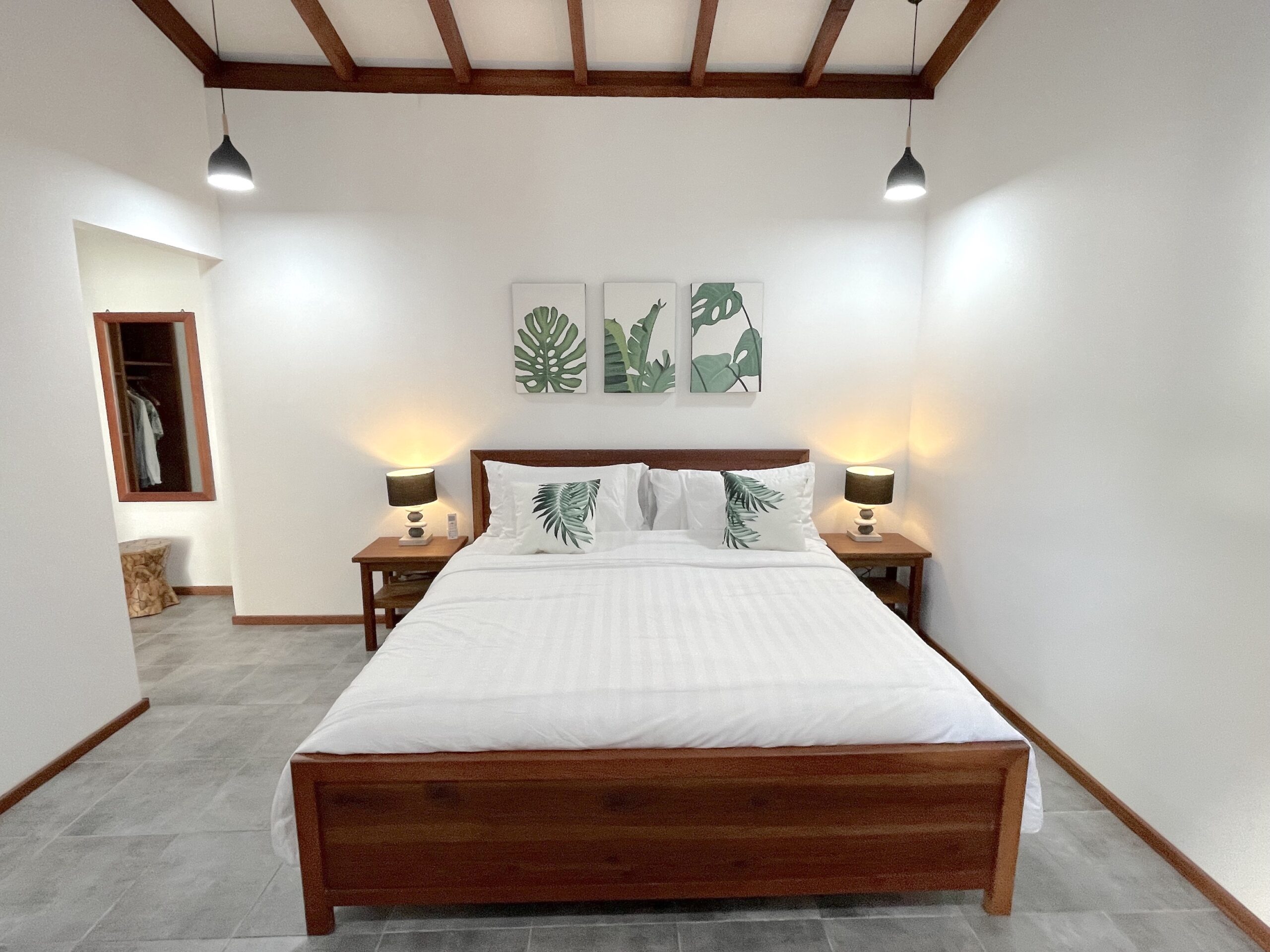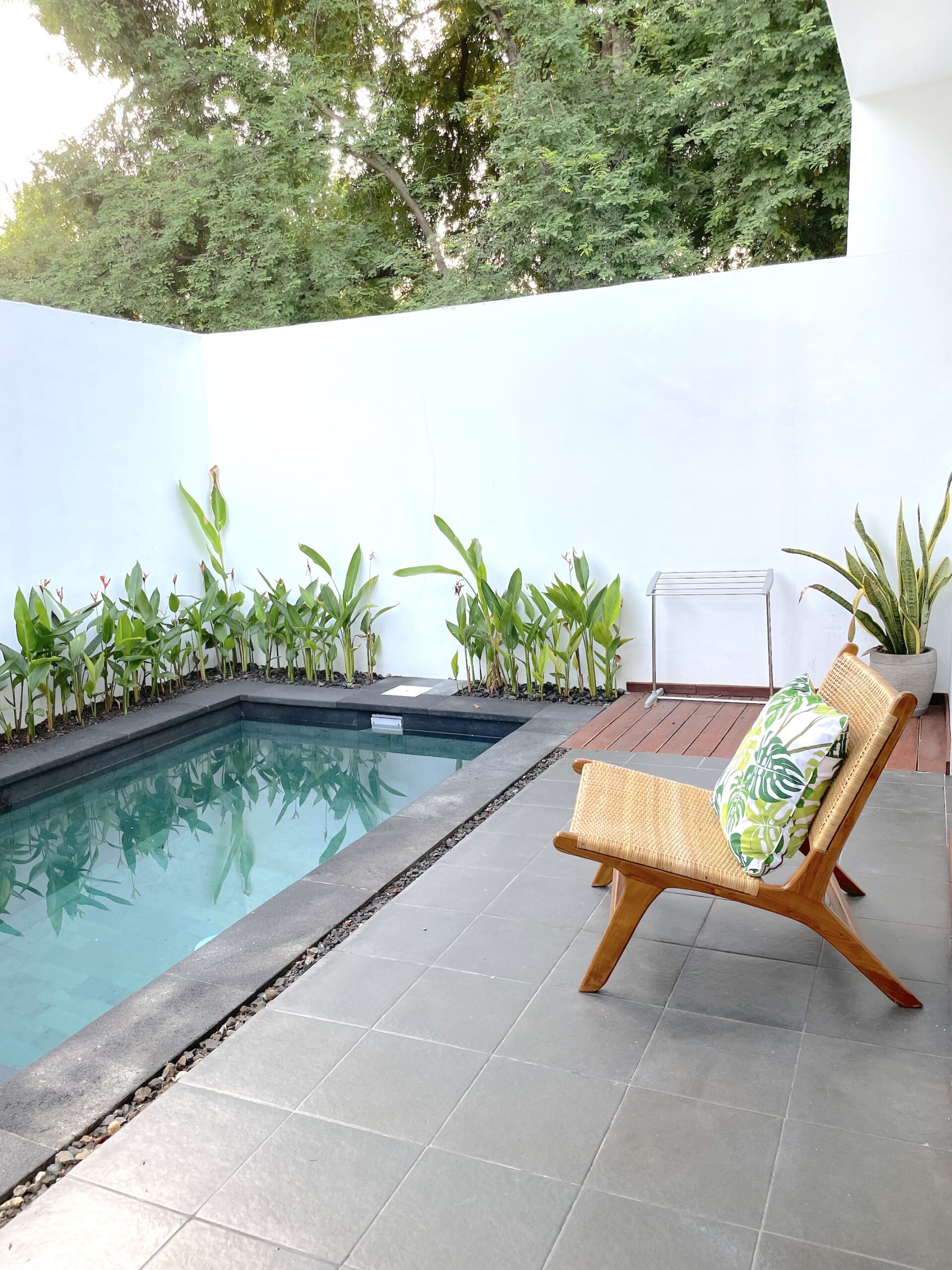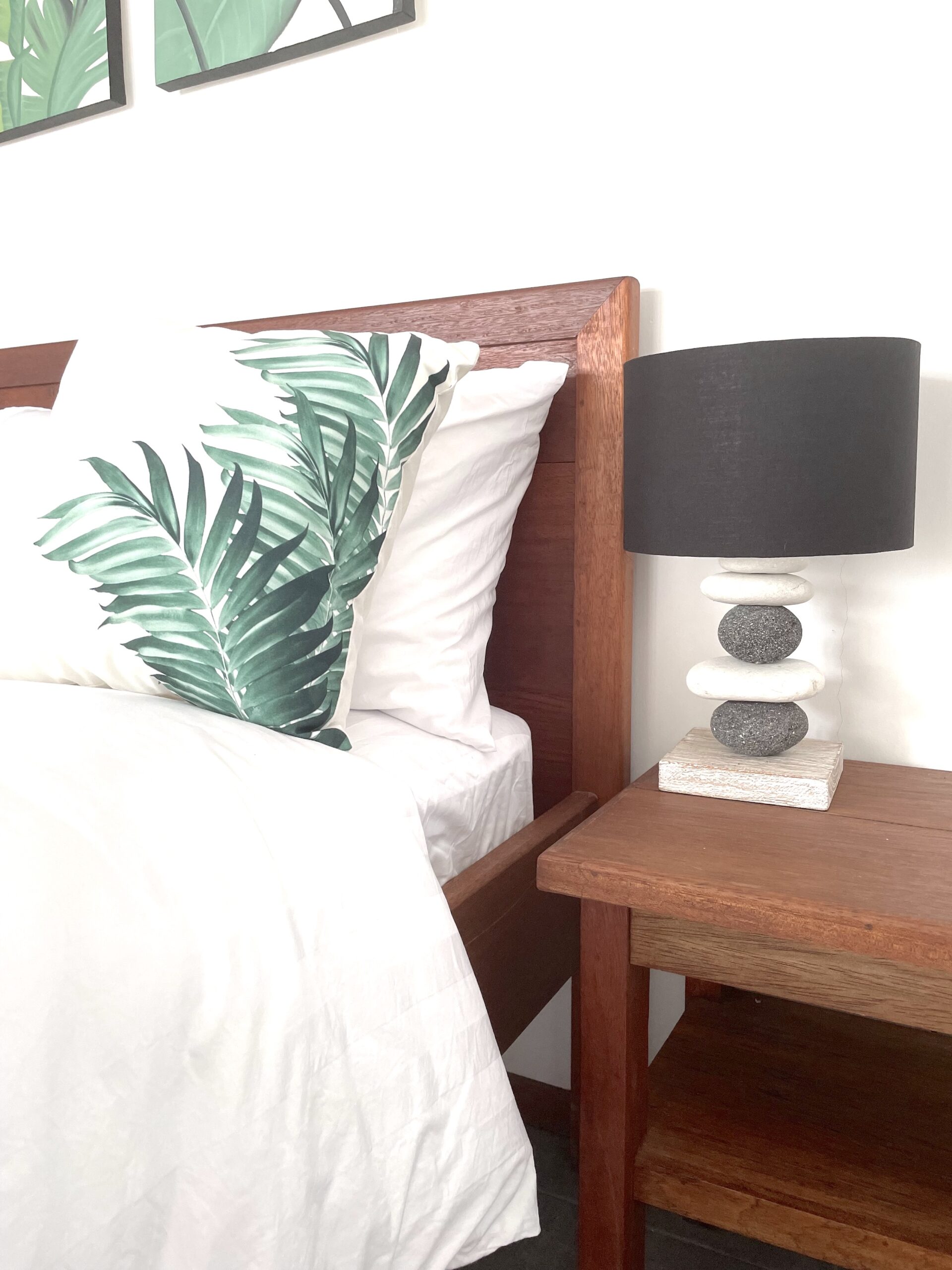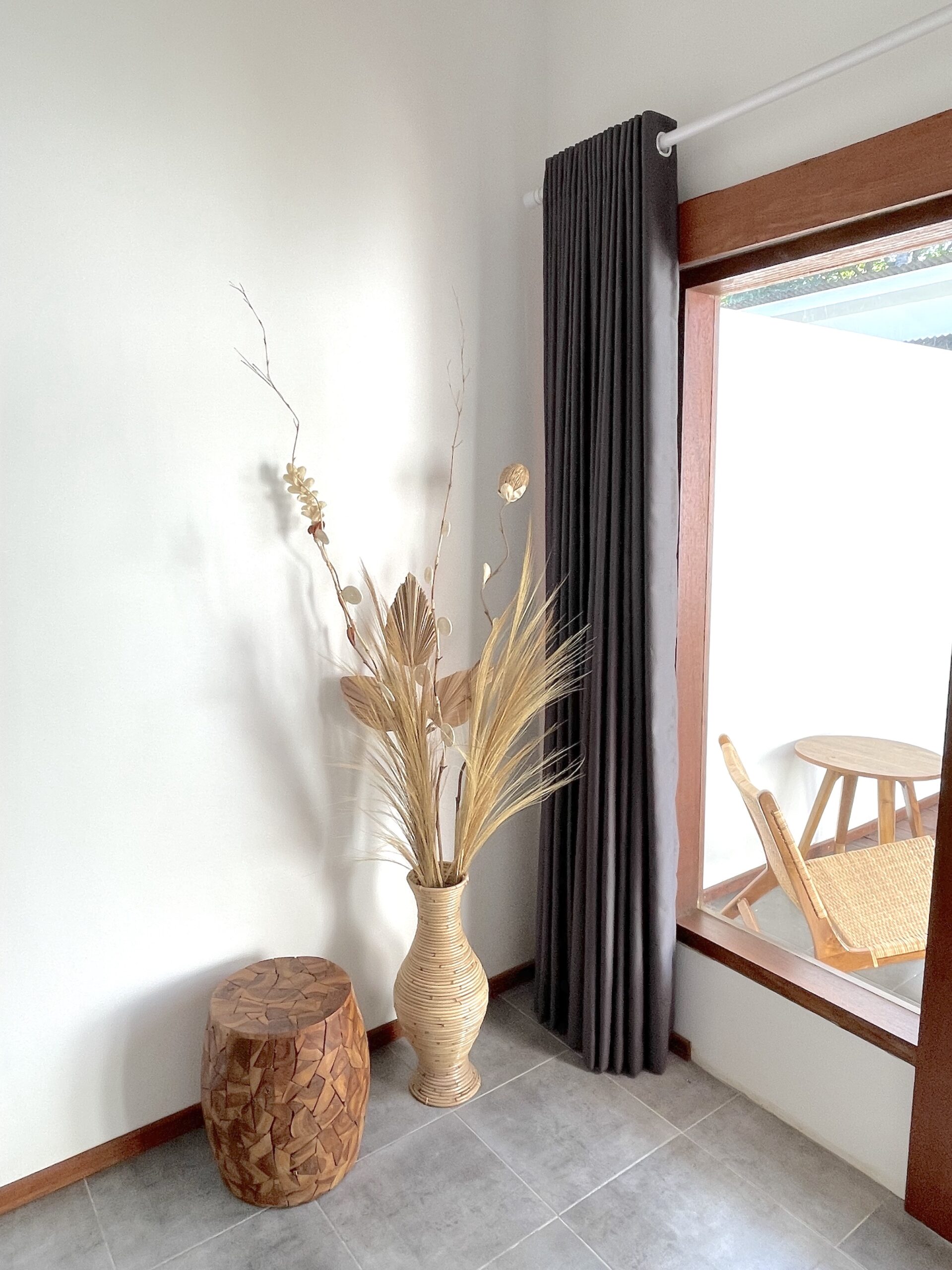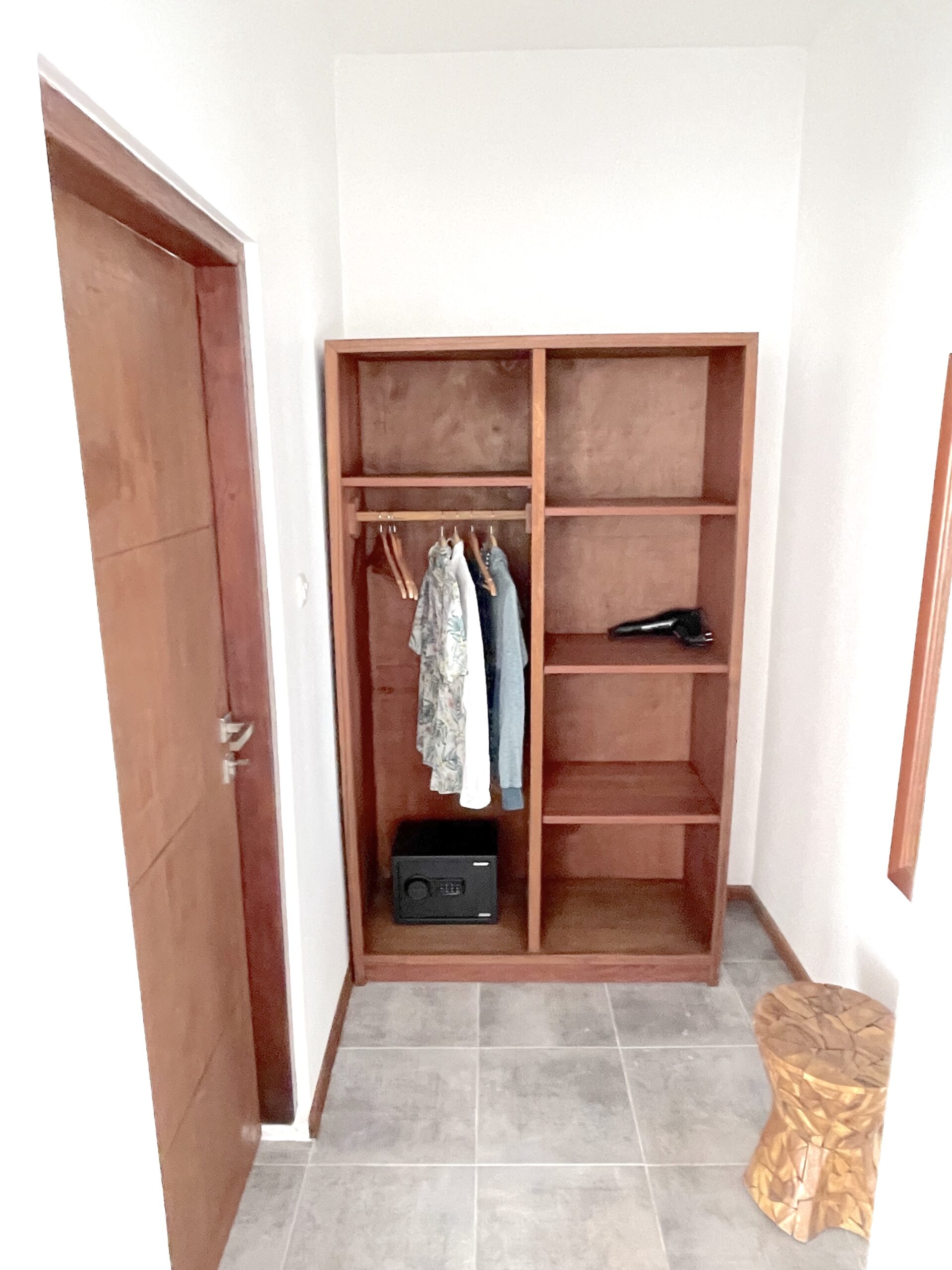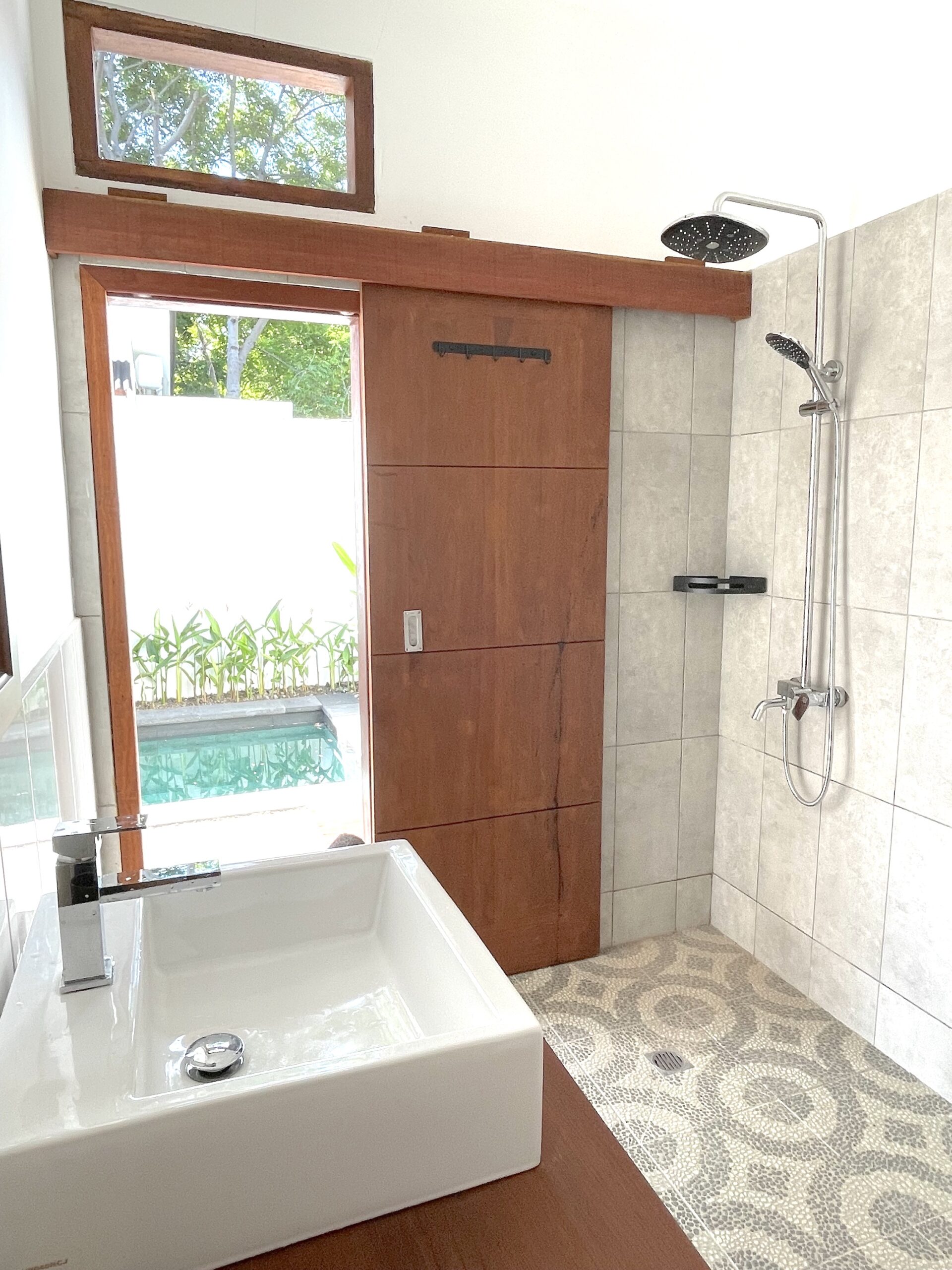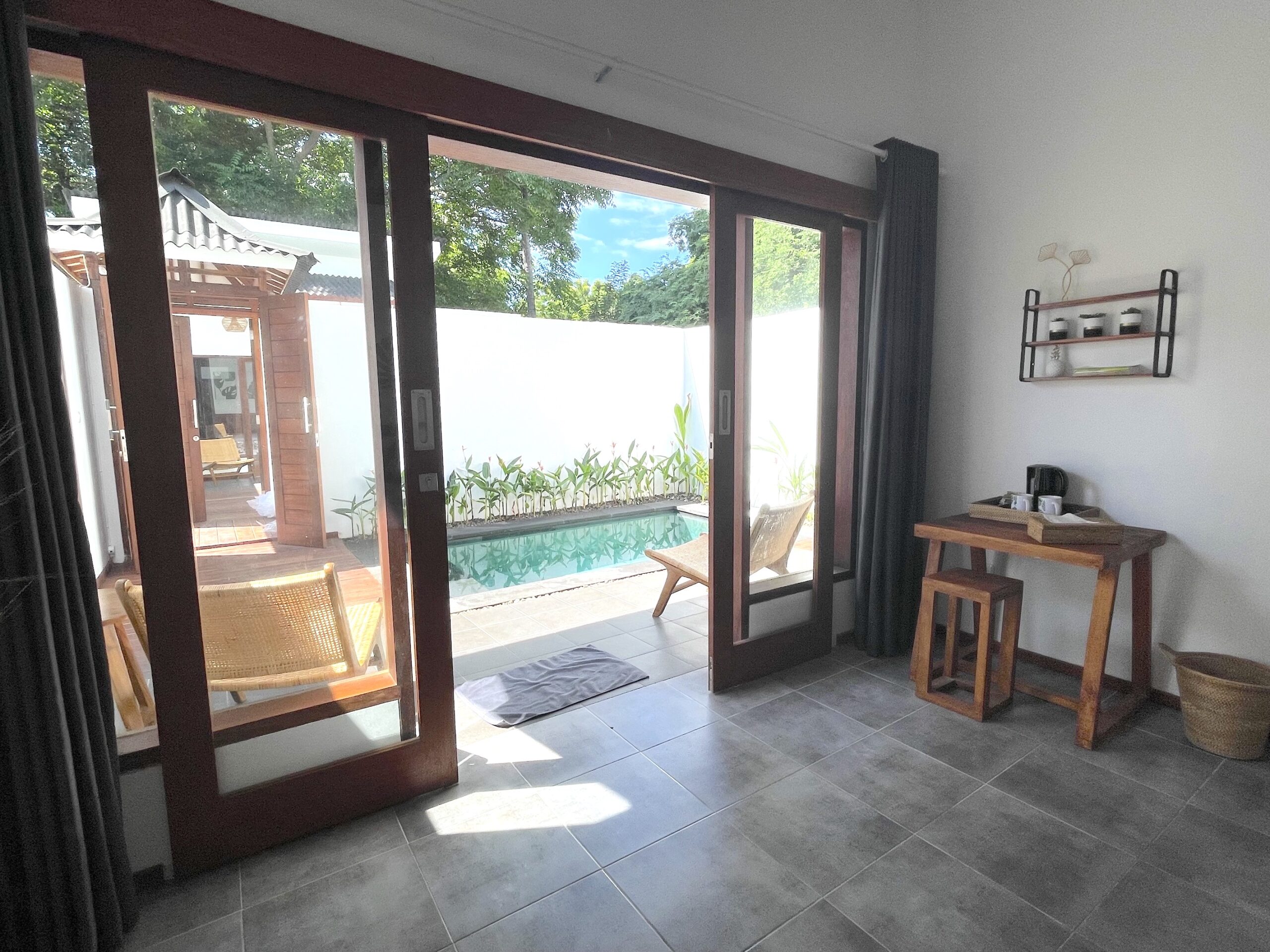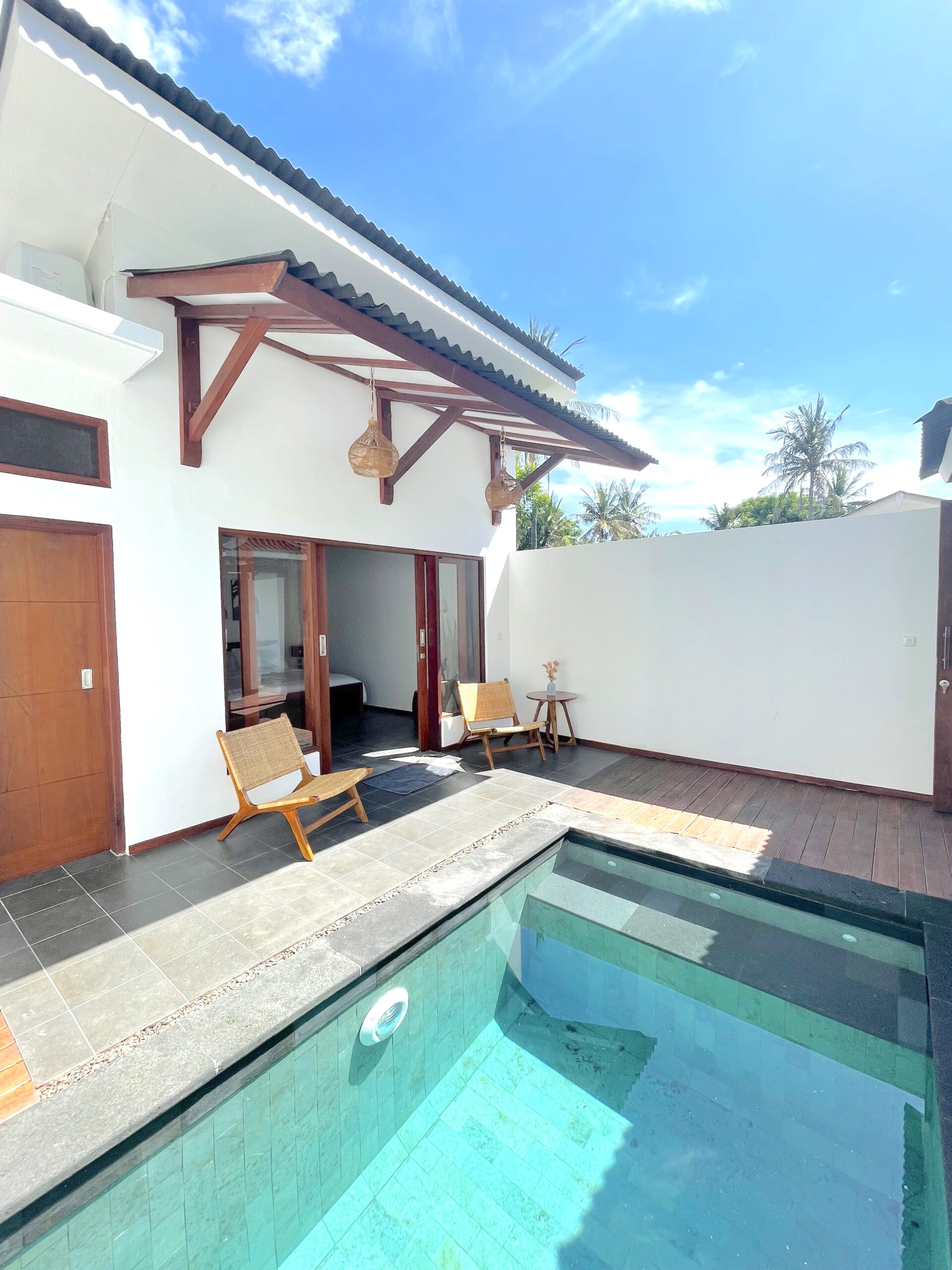 What other guests say about Nalu House on airbnb
The stay at Nalu house was great and the host couple were very friendly and helpful in every way. The room was clean and had all the facilities needed, plus you could make your own coffee whenever you wanted and get drinking water. The breakfast was exactly what you wanted. Since the house is located a few minutes from the beaches / main street, it was great that you could borrow bikes for free, then it was no problem to get around the island. I can highly recommend a stay at Nalu!
Amazing host, amazing place. Everything was very new, and clean. Would 100% come back bonus breakfast was great too!
We loved our stay in Nalu House! The place was really clean. The pool was lovely. The bed was really comfy. The villa was really nice and private too. The location is perfect it's about 5 minutes to cycle to the main path with all of the restaurants and bars. There are also free bikes available for guests which was great 😊 The breakfast was really nice too, we got the banana pancakes both days and they came with a big bowl of fruit and dragon fruit juice too. There's also filtered water where you can refill your water bottle which is handy. We would definitely recommend this place to anyone looking for somewhere to stay in Gili T.
I love this luxury place so much 🏝💕 It has it all.. it is cozy, clean and the bed is the most comfortable I ever had during my one month of traveling in Bali. The private space with the plunch pool is amazing and romantic at the same time. Thank you Charissa, Dheni for this beautiful place and your kindness 🙏🏼 I would recommend this place and would love to come back ones.